Lui Araki in « JUST CRUISE 2 »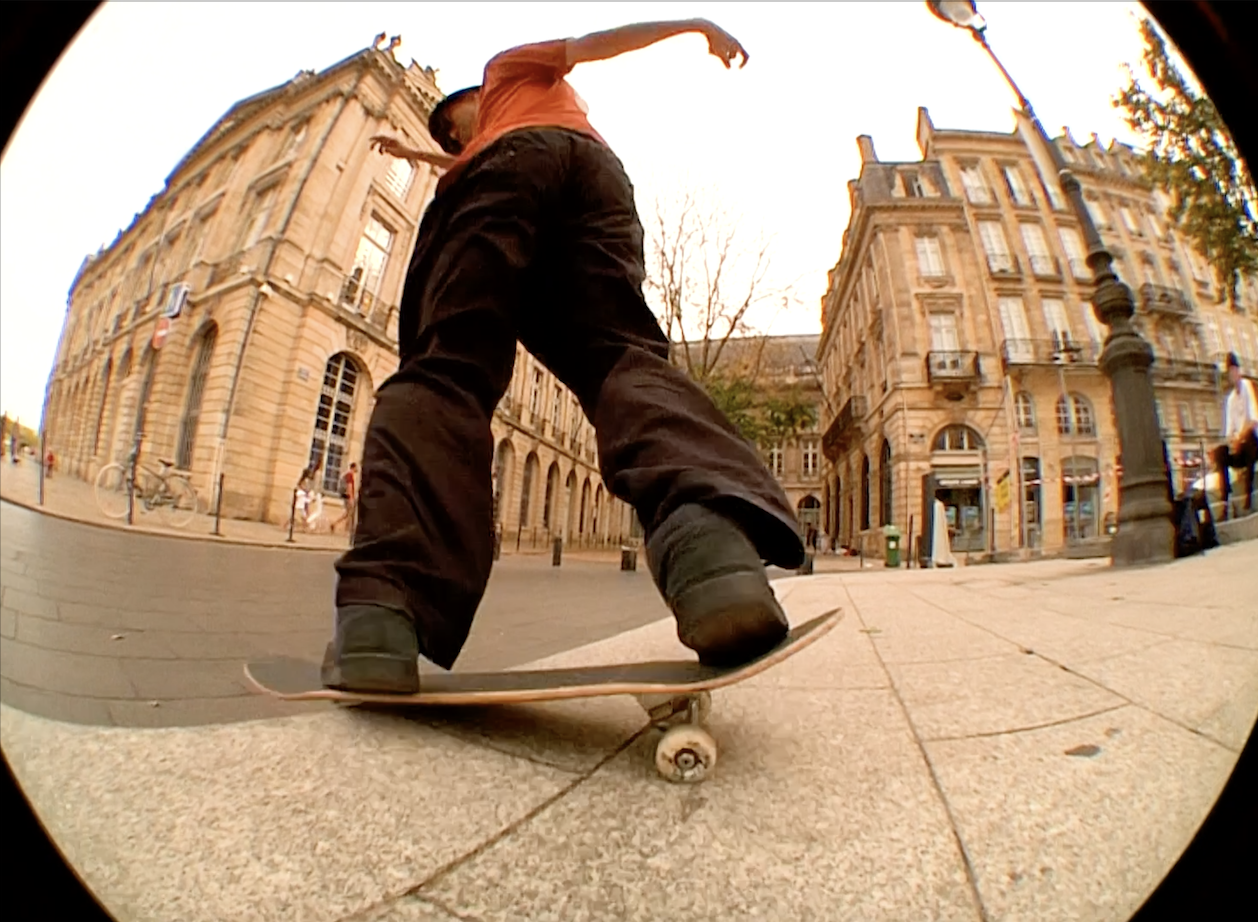 Nobody does it quite like Lui.
It's been years since Tokyo Legend Lui Araki has blessed us with a new part. His unique flow and approach, both to spots and tricks, have inspired since the Zoo York glory days when he was their Japanese Ambassador. On top of his outstanding skateboarding mind, Lui is a talented photographer and the founder of the brand L.I.F.E. He has shone in numerous Japanese videos, his Cityscape Part being the most readily available classic. His Noseslide Pop Out technique became a blueprint among aficionados. Since his last part, Lui has pushed his skating further towards unique spinning moves, whose flow reminds of early hip-hop aesthetics. Watch him apply his craft to French Architecture on a great custom track by Matias Enaut in his « Just Cruise 2 » section below.
Lui came to France last summer to film with us for « Just Cruise 2 » and was supposed to stay for a short few weeks and stack with our filmers Andrea Dupre & Stephane « Feugz » Feugase. While in France he caught a bizarre form of Covid that would keep leaving a trace in his tests, and was unable to present a clean test to fly back to Japan for about a month. It messed a bit with his schedule back in Japan, where he had a show scheduled, but it messed more with his mind, as the days would roll and the positive tests kept pilling up, he had to face the prospect to remain a guest of the Croissant State forever.
On our hand, we were delighted to have him longer with us, both at the Bordeaux Office and at Soy's appartement in Paris, smart, calm and discreet as he is. He was able to film enough for a part before finally being allowed back in the Mother Island. A bientôt et merci Lui!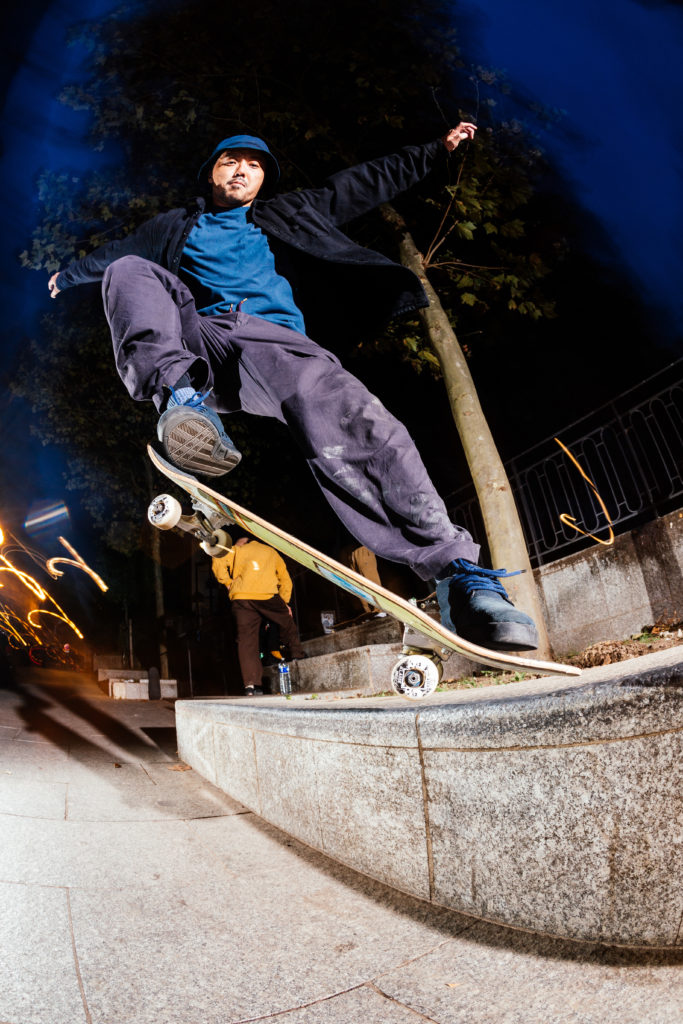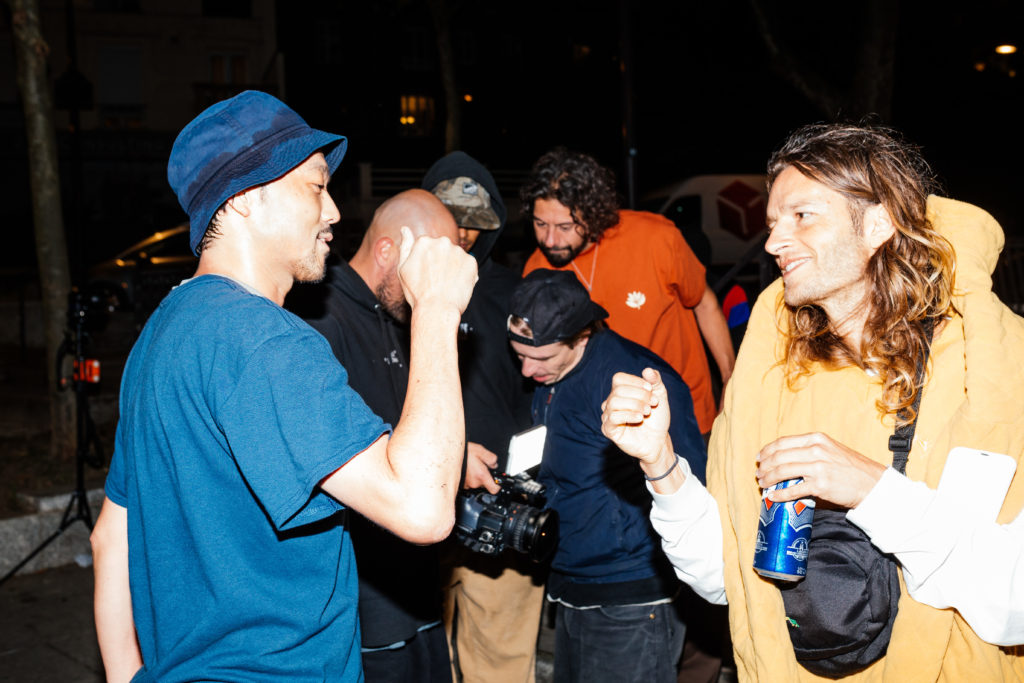 If you have missed it, we have released Smoothness Himself Jameel Douglas « Just Cruise 2 » part online with Free. Make sure to catch up on Jam's insanely relaxed flow which opens the video:
Look out for more « Just Cruise 2 » footage coming out soon.
Text by Vivien Feil