MAGENTA BRUTALISTA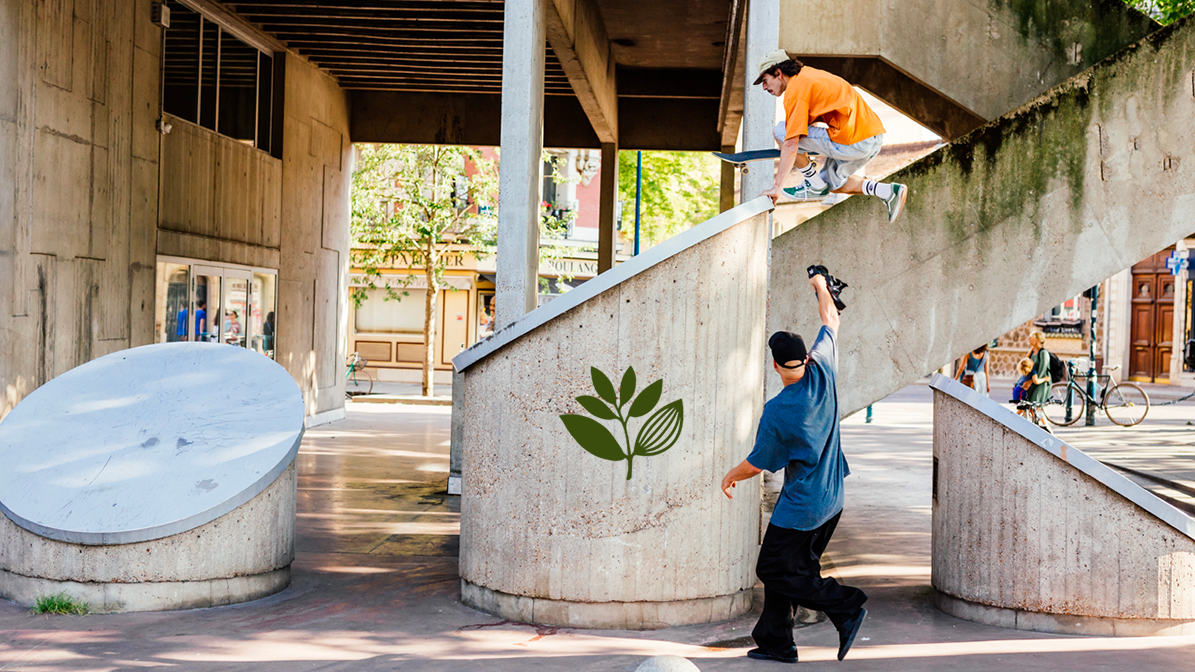 Pushing deep into France's suburban jungle, in search for alien concrete structures to skate.
Scattered among the French suburban project blocks of every major city, sometimes within the town itself, lay some grand scale alien structures from the past who seem built to skate, with inviting banks, transitions and unique setups. These rugged and wavy cathedrals of raw concrete started sprawling all over Europe in the early 50's up until the early 80's, being part of a movement called brutalism (« brut » stands for « raw » in French). Last summer, we set on a mission to skate a selection of these concrete blocks scattered across France's most hazardous neighborhoods.
We published a 48 pages photo booklet featuring our adventures, shot by Clement Harpillard (all photos in the article unless noted) and Iseki Nobuo, available now on our webstore.
Here is a sample of the spots and maneuvers we managed to find and document during our quest for alien concrete spaceships.
We ended up trying our luck wandering on a Parisian tour around these hazardous areas just a week after France experienced countrywide riots following a deadly police shooting. The aftermath of the uprise were clearly visible with burned cars, damaged properties and not-so-uplifting slogans scattered across our path. We got booted for disrupting « the business » on a few occasions, but in most cases, our skateboards melted local kids' hearts who took us in and got us a pass for some time.
Some brutalism landscapes have almost always been skated in France, the red bricks of Créteil in the suburbs of Paris being the most notorious, but most remain scarcely visited by skaters, especially those located in rough suburbs where non locals aren't welcome and skateboarding isn't a thing. Bordeaux's OG brutalist neighborhood Meriadeck, birthplace of Bordeaux skateboarding is the longest continuously skated neighborhood in town, and the Magenta Bordeaux offices are conveniently located right down the street.
We spent most of our time around Paris, which has the highest concentration of brutalist architecture in France. You have to be willing to spend quite some time on the train and on long walks, only to be sometimes met with fierce intimidation. It's best to know local codes and customs, stay alert and respectful, and to introduce the play factor of skateboarding as a bonding factor. If you show up with a bunch of exhilarated local kids that you're playing with, and sneak in a few tries on the spot in between, you'll definitely be fine! Kids are the talisman.
We finally went on a concrete tasting trip to Lille in the north of France (close to Belgium), following an invitation from landmark skateshop Zeropolis. Lots of bricks and brutalist activities wish we documented alongside locals.
Text by Vivien Feil
Photos by Clement Harpillard and Tokyo Veteran Visualist Iseki Nobuo (annoted).