SOLEIL LEVANT – NEW CLEAR VISION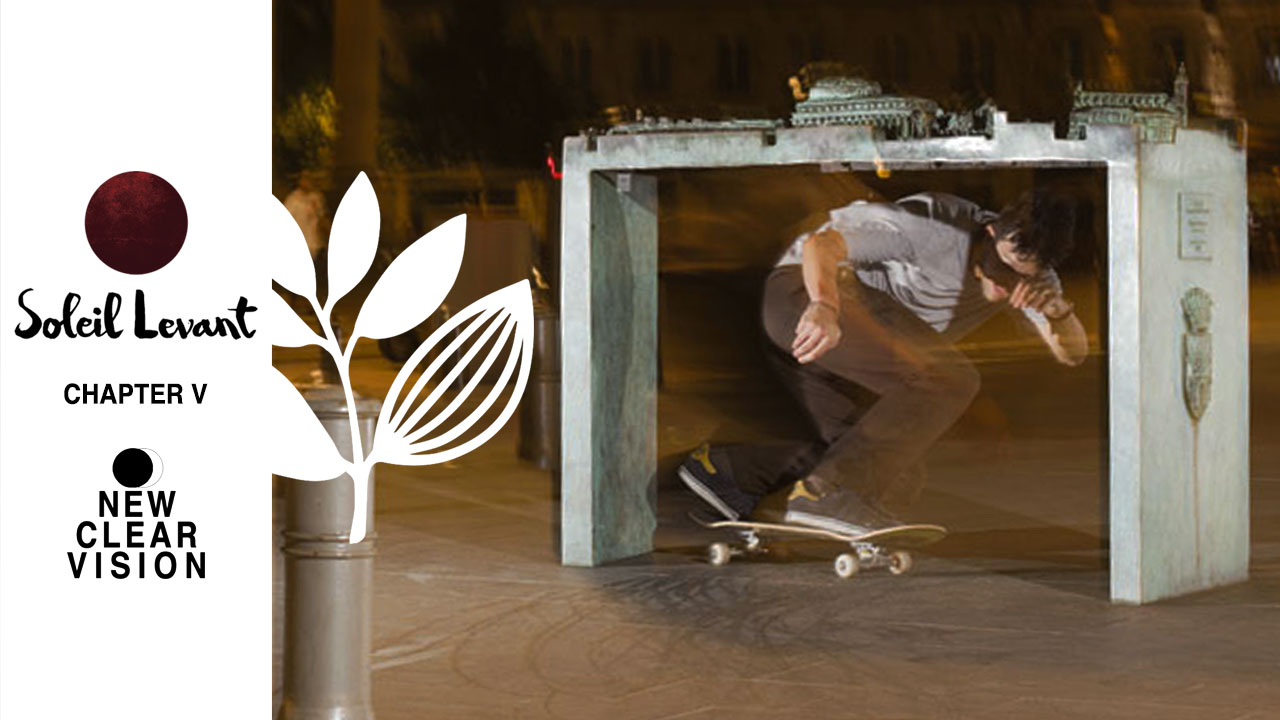 CHAPTER V featuring Soy, Leo & Vivien
Back in 2012-2013 we travelled back and forth from France to Japan with the entire Magenta crew (at the time Soy, Leo, Vivien, Koichiro, Jimmy & Zach) to film for what was to become the SOLEIL LEVANT DVD, our tribute to the Japanese skate scene which was largely overlooked at the time, but a big inspiration for us. There we met with our rider Koichiro Uehara's crew of TIGHTBOOTH in Osaka, KUKUNOCHI in Yokohama, Takahiro Morita, the FESN & FATBROS crew in Nakano, Tokyo, and some of the many friends we made in Japan while visiting there for the past 6-7 years.
CHAPTER V from the DVD is called NEW CLEAR VISION and features the OG Magenta crew of Vivien Feil, Soy Panday & Leo Valls.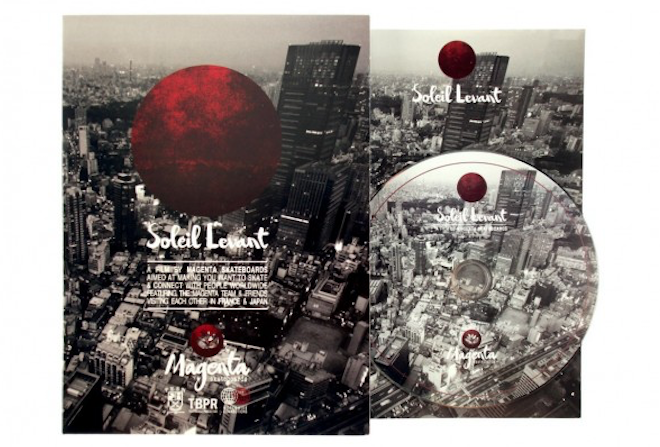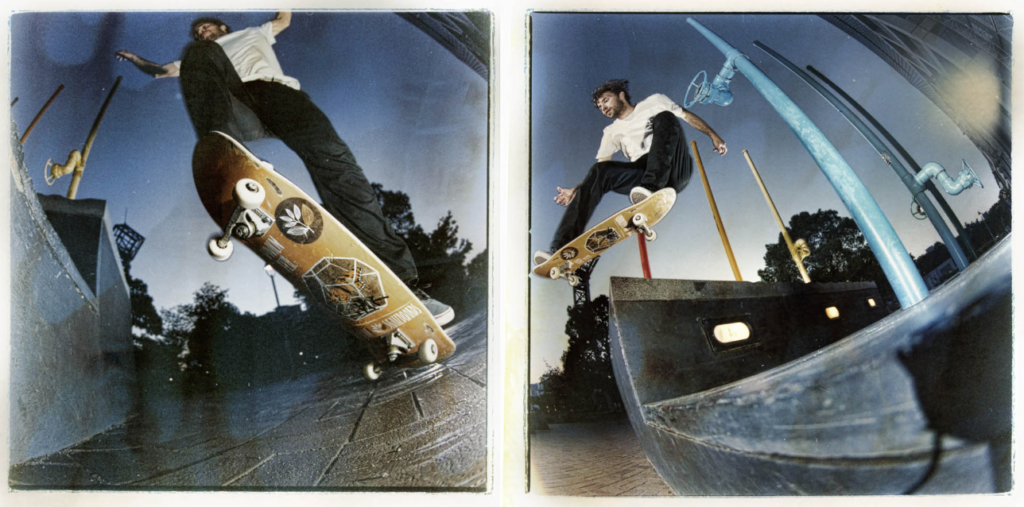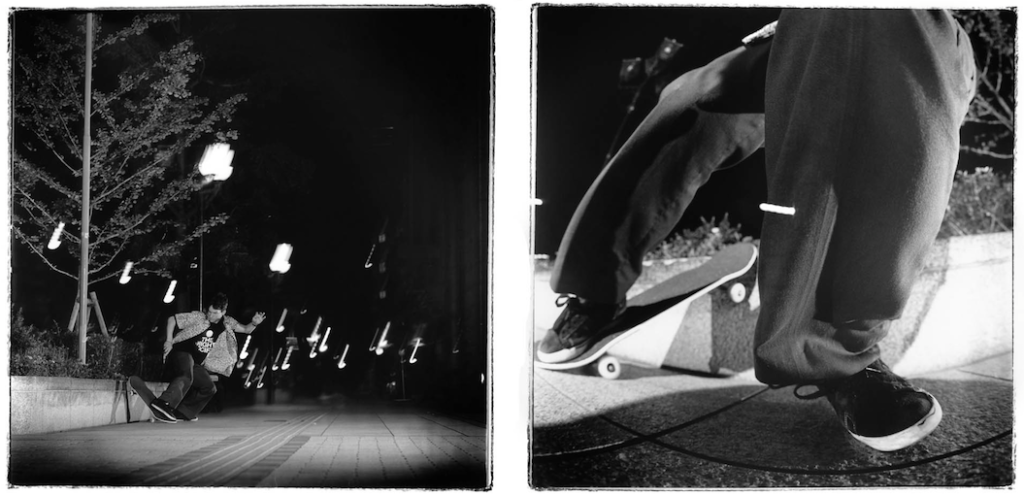 Japanese skate videos came to our attention in the mid 2000's, a time when sadly most of the world's skateboarding output had been standardized to a collection of stunts on suburban rail – stairs – gnarly transitions. Then came these Japanese guys, and they were completely out of this mold. They were putting a lot of emphasis on street skating, style and uniqueness, skating weird spots and making up tricks for them. Their entire approach to visual arts and cultural standards of representation were (and still are) way different than ours, making their videos and approach very fascinating to us. Here are some classic we rate highly, some of which we have distributed through our webstore for some years (unfortunately we have run out some times ago):
ON THE BROAD – FATBROS/FESN 2007 – Like most Japanese videos, it's not online in full but check out Morita's part in this and get your hands on the DVD if you can.
OVERGROUND BROADCASTING – FESN 2007 – Absolute masterpiece by Takahiro Morita with so many incredible sections and visionary ideas that it's hard to put in one paragraph. The video introduced the world to the unique character that is Gou Miyagi, an unforgettable Quim Cardona part, and THIS AMAZING SECTION. And much more. It is strongly adviced to own this video.
The LENZ series – TBPR – LENZ was released in 2009 and the series directed by Shinpei Ueno is still going. LENZ II came out in 2014 featuring Koichiro Uheara, Seimi Miyahara, a Magenta section and more. LENZ III will feature a Glen Fox section (early TBPR fan!) and will hopefully release in 2020.
There are a lot more videos to talk about but these are the ones that got us inspired to travel to Japan to meet with TBPR & FESN in the first place and later do SOLEIL LEVANT together.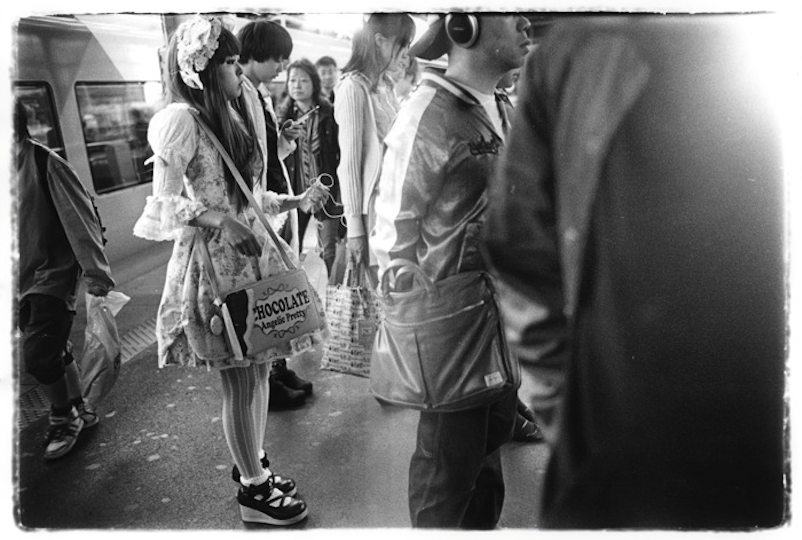 Photos by JEAN FEIL