The Josh Roberts interview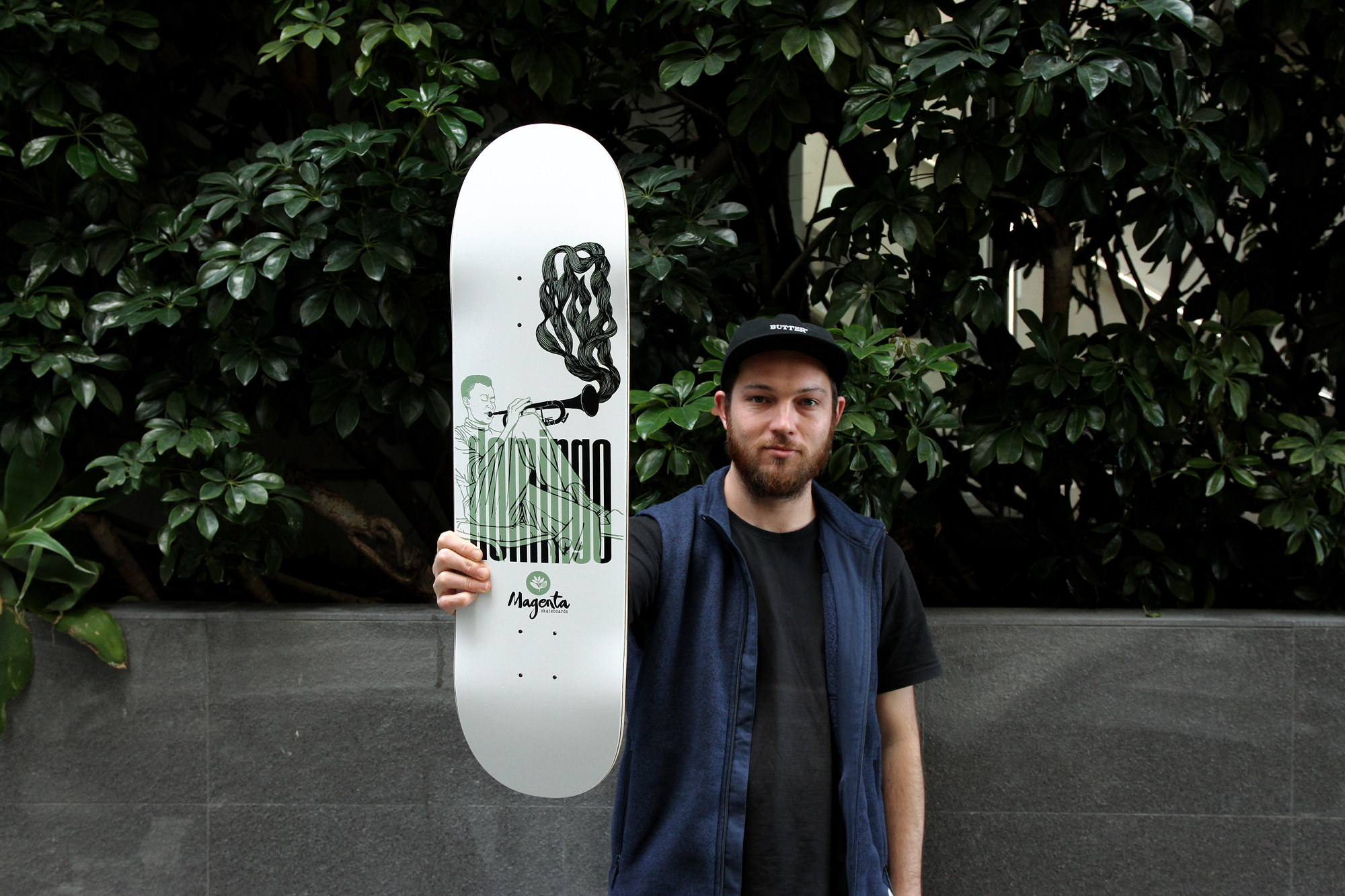 Our good mate Josh Roberts from Perth, Australia, is the man behind the great Domingo series. His VX, Super 8 and editing skills have been inspiring many for years. As he's about to come back to France and travel through Europe with us for the summer, it's a great time to have a little chat with the Australian VX God and release online the SF section from his latest DVD, Domingo 2.
Hey Josh, how are things in Australia? Getting ready to come back to Europe for the summer?
What's up Leo, Things are good down here at the moment. Work, skate, chill with my lady. Business as usual pretty much. We're coming into winter now so it's a good time for me to be heading to Europe hopefully for some nice weather. Pretty hyped to see everyone again.
How is the skate scene in Perth doing? What have you been up to since Domingo 2 came out?
The scene is good man, still going strong. Since the video came out i've been working on some shorter web based edits to come out whenever they're ready. I'm about to release the footage from last time i was in France. As well as an edit from when i was in Melbourne earlier this year and some other stuff with the crew at home here in Perth. It's been keeping me pretty busy. 

So your next upcoming edit was filmed entirely in France. Can you tell us a bit more about that? 
 It's titled
Dimanche
… the French sunday. It was
filmed in Bordeaux & Marseille
. Basically I spent some time out there last year with you and the crew & it was great.  I also got to spend a bunch of time with
Seb Daurel
& long time Domingo crew member
Morgan Campbell
. Those two together were pretty great.
Two 40 year old og's on the mission getting clips
, got me hyped. It should be
out soon
, i just need to spend some more time on the edit…
Sick, we can't wait for that one mate! What are your favorite places you've traveled to and where would you like to go in the future?

Marseille for sure
. The city is awesome & super good for skating. Aesthetically as well,
it looks great & the locals rule
. I would love to go back. I always enjoyed going to
S.F. as well
. The same reasons apply. For future stuff i'd just like to go anywhere i havn't been. There's too many options but i have a few ideas for some new destinations to work on new projects. I'd still like to make it out to the
Vladimir Film Festival in Croatia
, remember when we got shafted on the way to that one? …. haha
Haha for sure, the car broke on the way there… We ended up staying in Marseille and had a great time though. Anyways, how do you get inspired to film? It has a lot to do with the vibe and the location I believe? 
Filming inspiration comes from a great number of different things, but yeah.. everything's important. Spot, aesthetics, having an understanding with the person your filming always helps as well. When your both on the same page it makes it a lot easier. You know how you want it to look and what you want to show. But yeah a good skate video or just films in general. I watch a lot of films. Music too.

Nice one, who are the skateboarders that inspire you and who do you particularly enjoy filming with?

So many, It's different all the time. Anyone that's doing their own thing. New shit etc. Gonz, Takahiro Morita, All the Magenta crew, Neil Blender. Mostly my friends though. Nothing beats skating with the crew. Morgan Campbell, Alex Campbell, James Whineray, Ricky Watt, Yourself, Carlos Young, Zach Chamberlin, Yoan Taillandier & the Bordeaux fam, The homies in Marseille & the crew out in S.F. to name a few. Too many good heads.
The music in your videos is always on point. How do you s

elect your music for edits? 
Thank you. I just listen to a lot of music. It just comes naturally to some degree i guess. Delving into all the different types. I'm also surrounded by a lot of music heads so people are always showing me stuff. But yeah i don't have any particular method or anything. I just go with what feels good.

So you enjoy being an independent filmer and doing your thing the way you want to over having to work for someone, even if that means less money?
Yeah I enjoy it. I don't think i could continue doing it if it wasn't fun. There's little money in making independent skate videos but that's not what it's about. I would much rather enjoy what i'm doing, & having control of the project rather than making something that i don't like for someone else. There is no real point to that for me. I just enjoy being involved with skateboarding and hopefully putting some interesting content out there. I have a lot of respect for people doing the same thing. It isn't always easy. I guess it's like being your own boss, you don't really have anyone to answer to. You just have the opinion of the people your working with & that's great.

How do you feel about skate videos in general nowadays?

I have mixed feelings about skate videos nowadays. I mean new ones come out almost everyday whether it's a full length video or a web edit. I don't watch everything that comes out but i do like to know what's going on in the world of skateboarding, to see what everyone is doing. I do find a lot of stuff hard to watch though. I have much respect for the full length medium, it's a huge undertaking. Making hard copies is important as well and i love when someone creates an all round good package with a video. I think there will always be people that appreciate it. It's still going strong & people need to show love and get behind it. Everyone can have an input and put anything out there. I like that.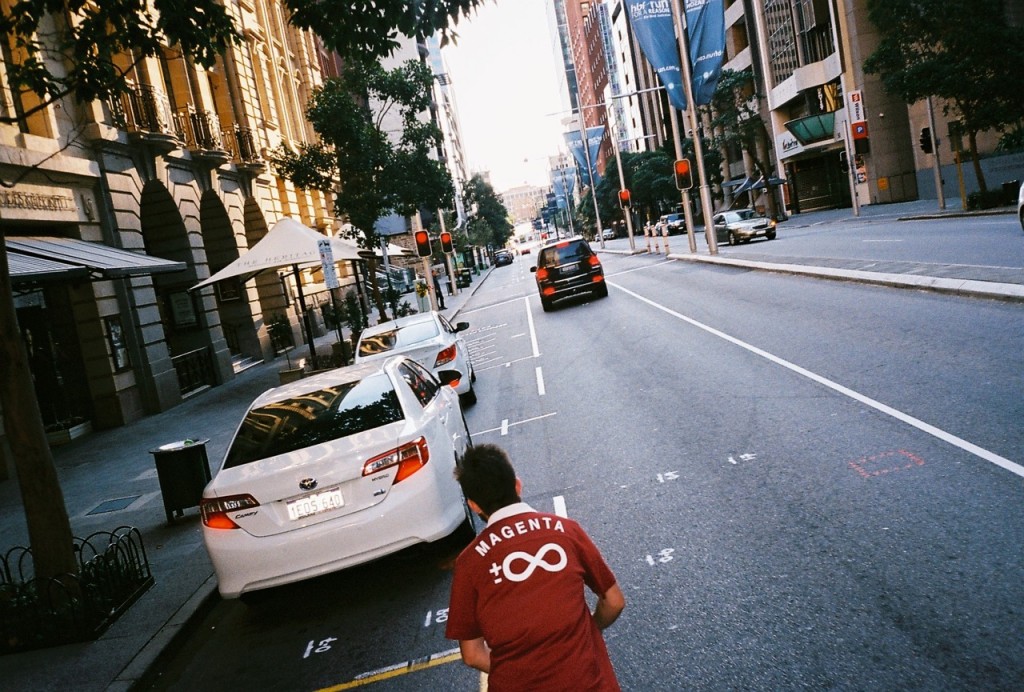 You've said before that you would stick to the VX. Is it becoming harder to find this camera now? How about the super 8 film that we find in all of your videos?

Yeah the VX is best in my opinion, To me it's perfect to show skateboarding & its great to handle. There still seems to be a bunch out there but who knows what's going to happen. It's similar with the super 8 as well, there are still places to buy film & process it so it's still working out right now. It's a great medium to use & breaks up my time with the VX which is nice. I always try & have some with me.
Thank you Josh, see you soon in France Mate!
You can purchase Domingo 2 HERE!